Head of Content and Community
This job is no longer accepting applications.
Campfire Labs is hiring a Head of Content and Community to drive content strategy and creation for the Campfire brand and launch a content marketing community.
Watch my interview with founder Michael Thomas about the role:
At Campfire Labs we're passionate about telling stories that inspire. But we're motivated by a larger social mission as well.
As a mission-driven company, we put people before profits. That means paying generous salaries, closing the office over the holidays, giving employees the flexibility to take care of their family, and much more. We've also pledged 50% of our profits and equity to projects that fight climate change.
Here are a couple of other reasons our team members love working here:
Growth opportunity: We believe in promoting from within, which means the sky's the limit in this role. Many content managers get stuck and struggle to progress in their career. We think they can make great marketing leaders. 
Flexibility: We're a team that believes family and life come before work. If you can hit your goals, we don't care when you show up to work or if you need to take an hour off in the middle of the day to take care of your kid (or whatever else in life is calling). We measure results, not hours worked. 
An inclusive culture that values diversity: We're committed to building a diverse team where people feel welcome no matter their gender, race, sexuality or religious beliefs. 
We work with the best of the best: Our customers are the fastest-growing companies in the world. And our small customer community is full of some of the smartest marketers in the industry. 
This ain't our first rodeo: Oftentimes working for a startup means growing pains and immature first-time managers. We're a team of experienced, professional people that believe in treating each other well. 
Autonomy: We believe in setting ambitious goals and then trusting our team to achieve them. That means no micro-management or pointless meetings. Our goal is to create an atmosphere where people can thrive and do their best work. 
Job description
Produce content to generate pipeline 
Write high quality, longform guides 
Write blog posts based on the latest trends and topics our customers are interested in
Organize interviews with thought leaders and experts
Create and/or recycle content into a variety of formats (audio, video, mixed media)
Source/create/edit images that make content more engaging using a tool like Canva, Photoshop, Illustrator, etc. 
Distribute our content to increase brand awareness and generate leads
Repurpose longform content into posts and videos on LinkedIn
Find creative ways to incentivize our customers and prospects to share content on LinkedIn 
Create a weekly newsletter that people want to share with their peers
Come up with other creative ways to distribute content
Create a B2B SaaS content marketing community to create brand awareness
Host virtual events with customers and prospects
Encourage our customers to invite their friends to events
Promote events to people outside our customer network
Build up engagement via channels our prospects use often like Slack and LinkedIn
Manage the website to increase conversion rate
Work with our team to create customer case studies 
Update website using Squarespace 
Write copy for website
Upload content to the website and add images and other assets
What we're looking for
Passion for B2B marketing: You love reading about the latest marketing channel and following the latest trends in B2B marketing
You like helping people: You see marketing as a way to help people solve problems and have a "Give First" ethos. 
Communication skills: You speak and write clearly and respond to emails quickly. 
Process-oriented: When you say you'll do something, you do it. You love organization tools like Asana, Airtable, and Notion. 
Values-alignment: You believe in our mission and want to work at a company committed to more than growth or profits.
Other details
Compensation: We pay competitive salaries based on market rates in your geography.
Benefits
Unlimited vacation 
A $3,600 per year health care stipend to spend on anything you want
A generous profit share
Apply
Your application has been successfully submitted.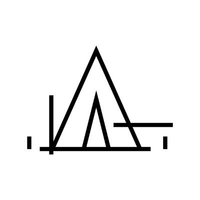 Content marketing produced by journalists