SaaS Content Marketing Strategist
This is a senior position that requires several years of relevant experience in marketing, preferably from an agency or a scale-up/established B2B SaaS company.
That means we're looking for experience in planning, producing, and distributing written marketing content that matches customer research findings & other relevant data with the customer business goals.
This can include things like: writing & optimizing blog posts or ad copies, fine-tuning value props, messaging, and website copy, planning onboarding email sequences, creating social media posts & memes, landing pages, e-books, or customer case studies....
Or something else! That depends on what you plan and recommend to your customer.
If that sounds like it could be you, keep reading. 👇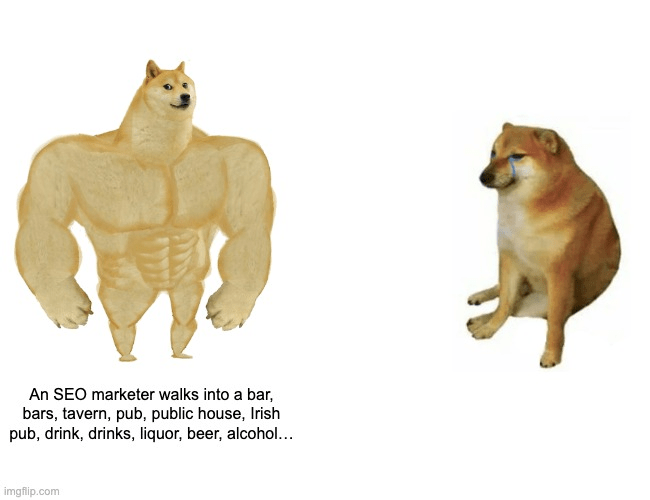 Your new role in a nutshell 🥜
🚀 You'll work in one of our growth marketing teams to plan, produce, distribute, and optimize written content for 3-4 of our international customers (who happen to be awesome B2B SaaS & subscription companies).
🚀 You'll contribute to building research-based growth marketing strategies in close collaboration with our growth marketers, paid acquisition specialists, and your customers.
🚀 You'll take part in running your customers' daily marketing operations according to our agile marketing model.
🚀 You'll continuously develop your own skills and knowledge, as well as our ways of working. You'll also proactively share your learnings with the rest of the team.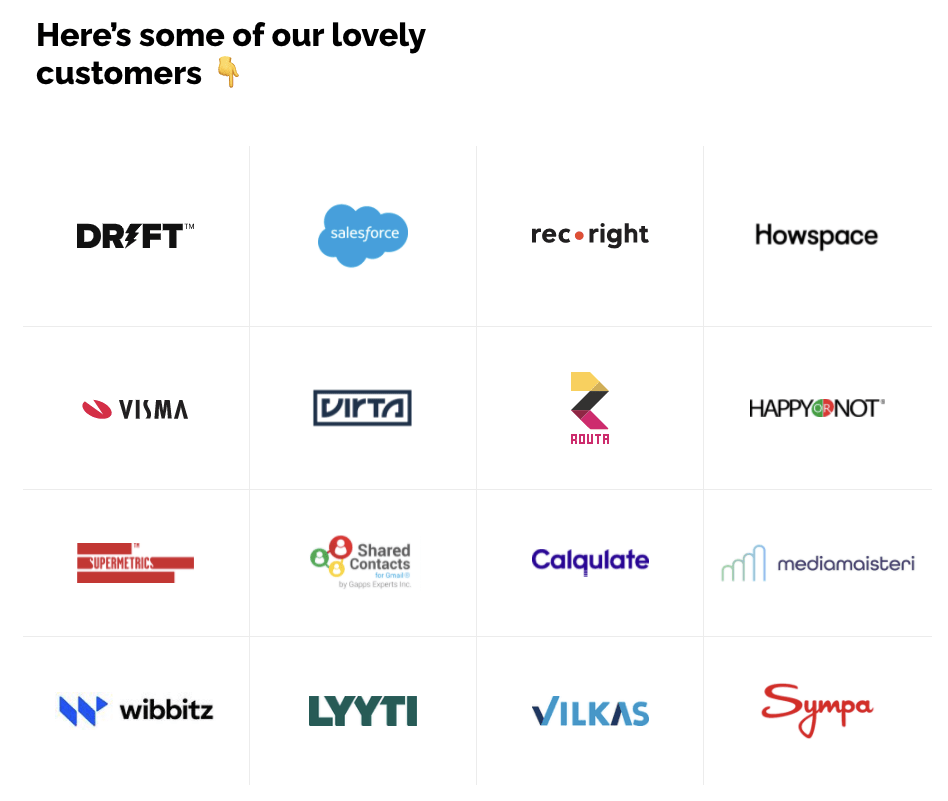 What we expect from you
✨ Flawless written English. You don't have to be a native speaker, but the written English you produce must be of high quality.
✨ Experience in B2B SaaS marketing, an understanding of different business models & commercial strategies, and the ability to make content marketing recommendations based on your clients' business strategy and goals.
✨ Ability to convert your customers' business and marketing goals into tactical metrics, and continuously analyze and report on the results so that your customers always have a clear understanding of what's working, what isn't, why you think that is, and what you think they should focus on next.
✨ Ability to conduct customer research, run workshops, interview subject matter experts, and use those inputs to create actionable content marketing strategies and compelling content that helps your customers reach their business goals.
✨ Understanding of marketing analytics and reporting.
✨ Knowing best practices for keyword research and how to use SEO tools such as SEMrush, Moz, or Ahrefs.
✨ Great project management, organizational, and people skills ⁠— everyone is responsible for their own work and customer communications.
=================================
Read more about working at Advance B2B:
👉 The good, the bad, and the ugly about working here
=================================
You'll get a few extra points for...
📣 Understanding of CRO, why it matters especially in B2B SaaS, and how to actually use it to create better results.
📣 Having experience with running content audits and making recommendations based on the audit.
📣 Experience with HubSpot.
📣 Commercial creativity & being able to create multimedia content outside of written content (e.g. infographics, short videos, memes, e-books, etc).
Your success will be measured in...
📈 Customer satisfaction and reaching the goals you've set for your customers.
📈 Customer retention, profitability, and lifetime value.
📈 Feedback from your team members.
Additional information & how to apply
⏰ We will hire as soon as we find the right candidate to fit the role.
📍Location: Anywhere with good internet as long as you can work in the Helsinki timezone (EET). 100% remote is ok for us if that's what you prefer! And if you prefer working at the office, our very official HQ is located in Malmi, Helsinki.
🗣 Please let us know if there are other languages you could create content in.
💰Your monthly salary will be based on your experience, skills, and location. Our content marketing strategists typically get paid between 4000 and 4500€ a month.
👩🏽‍💻The recruitment process usually consists of 2-3 interview rounds, a small homework assignment, and a meeting with your future team.
✍🏻 Please include your application a set of work samples for us to review
Apply
Your application has been successfully submitted.
Sustainable revenue growth through marketing for B2B SaaS & Subscription